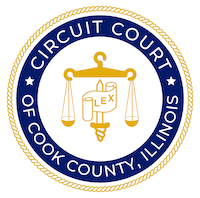 cook county circuit Court
Effective August 30, 2021, you will now be able to eFile and eServe in Cook County Law District 1 Chicago on File & ServeXpress.
Please explore the informational documents and videos included on this page in order to best prepare you and your organization for the new, combined workflow. Webinar training sessions are also available, and that registration can be found in the Training Sessions section.
Tutorial: Case Initiation
Tutorial: Subsequent Filing
frequently asked questions
Upcoming Training Sessions
Webinar training related to Cook County Asbestos will take place August 24 through September 16, 2021.
Tuesday, August 31, 2021: 11AM-12PM CDT
Thursday, September 2, 2021: 1PM-2PM CDT
Tuesday, September 14, 2021: 11AM-12PM CDT
Thursday, September 16, 2021: 1PM-2PM CDT
Please click "Register Now" to be taken to the registration portal. Use the dropdown selector to choose your desired training session.