With over 25+ years of combined experience in the legal community, we've got a well-seasoned team at the helm.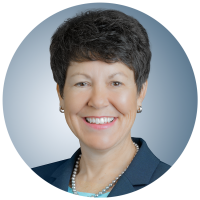 Tammy Carter
Chief Executive Officer
Tammy Carter is the Chief Executive Officer of File & ServeXpress. She leads the company's vision, strategic direction, and executive decisions.
Having founded CaseFileXpress in 2002, one of the pioneers in eFiling that merged with File & Serve to form File & ServeXpress, Carter provides an understanding and knowledge of eFiling its impact to court and legal clients that is unprecedented in the industry. Carter brings 30-plus years of client management, IT applications, and public sector experience and 15 years of eFiling industry expertise to File & ServeXpress.
Carter's leadership is driven by her desire to listen to the challenges of stakeholders, including judges, attorneys, and court clerks and resolve those challenges with high-quality client support and software delivery. Even with a client base that has grown from just a few thousand at the start to more than 200,000 registered filers today, she insists on continuing to build upon the foundation of the business – ensuring timely filings, system reliability, , listening to and addressing client needs, and fostering relationships.
Prior to assuming the CEO position, Tammy served in roles including the General Manager, and Vice President of Government and Legal Services of File & ServeXpress, and President of CaseFileXpress. She is a frequent writer and presenter on legal eFiling, court implementations and law firm automation, and has personally trained thousands of attorneys, paralegals, and court personnel in the use and benefits of eFiling. This involvement allows her to stay current on the needs of File & ServeXpress clients.
Tammy is a graduate of California State University, Sacramento (CSUS) with a Bachelor of Science in Business Administration with a concentration in Management Information Systems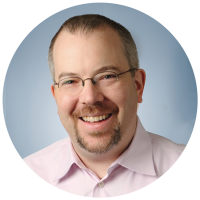 Kendall Miller
Chief Operating Officer
Kendall Miller is the Chief Operating Officer for File & ServeXpress. He leads the daily operations of the company.
Kendall is responsible for implementing the company's business strategy and is responsible for the sales, marketing, product management, information technology, client services, and internal business systems of FSX. He works with the company's business leaders to translate the company's vision into daily actions, ensuring the company consistently exceeds customer expectations.
With more than 25 years of business and IT experience, including 20 years in Software-as-a-Service companies, Kendall brings a tradition of reliable service delivery to FSX. He is passionate about the complete user experience from start to finish, focusing on continuous improvement to enhance the value of our services through a steady stream of seamless updates.
Prior to File & ServeXpress, Kendall founded Gibraltar Software – a software product company that provides high-volume software diagnostics for customers world-wide. At Gibraltar Software, Kendall was responsible for delivering an always-available service with tight performance expectations, providing an ideal environment to hone his skills at both product development and operations. This built on his experience as Chief Information Officer of Benelogic, LLC., a SaaS company providing employer benefits administration services nationally since 2000. He worked at John Deere for six years where he learned the core values of integrity, quality, commitment and innovation. He brings these lessons learned and important values to effectively manage the IT organization at FSX and support the growing needs of the company's legal and judicial clients.
Kendall has a Bachelor of Science in Computer Engineering from the University of Illinois, Urbana-Champaign.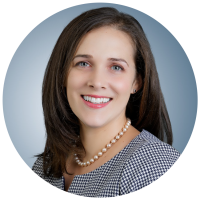 Sara Collins
Vice President of Product Management

Sara Collins is the File & ServeXpress Vice President of Product Management. In this role, she is charged with directing support for the File & ServeXpress product suite.
Collins is well regarded within the organization for being solutions oriented and having strong client management and leadership skills, combined with in-depth product knowledge of eFiling and eService solutions. These attributes guide the production support teams to quickly and skillfully construct new court configurations, rapidly resolve client issues, enhance product offerings, and continually improve existing solutions.
Since first stepping into the industry in 2006 as a Court Solutions Specialist for LexisNexis File & Serve prior to the merger, she has attained a diverse background of experiences that provide her with a broad understanding of client needs. She gained invaluable experience on the first statewide eFiling implementation for Colorado where she was an Account Manager working closely with the judges, clerks, and court staff. She has been promoted from within the company in multiple progressive roles including — Project Manager, Senior Product Management Consultant, Solutions Architect Manager, and IT Services and Support Manager.
Prior to joining the company, she spent several years with Caleel + Hayden in Denver and Boston acquiring tactical experience in sales, marketing and product development.
Collins holds a Bachelor of Science in Business Administration in finance and marketing from the University of Denver, and studied abroad for one term at American Intercontinental University in London. Additionally, she is a Certified Scrum Product Owner (Scrum Alliance), holds a Pragmatic Marketing Certification from Product Management Requirements that Work, a Product Management Professional Certification from the Project Management Institute, and a Masters Certificate Applied Project Management from Villanova University.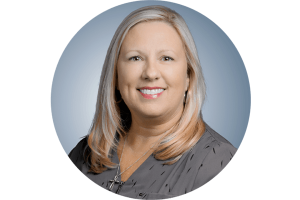 Joy Wood
Manager of Client Services
Joy Wood is the Manager of Client Services for File & ServeXpress. She is responsible for overseeing all FSX client-facing teams including Client Services, Training & Education, Account Management, and Application Operations.
Wood is at the forefront and leadership of service delivery to our national clients. She is the key advocate for our customers and her primary objective is to ensure the highest level of customer satisfaction for all FSX court, agency, law firm, and public clients. She has the leadership skills and proven abilities to manage the people and processes necessary for outstanding client service. Wood's teams not only focus on supporting immediate requests from customers, but also anticipating future needs. Her team is responsible for listening to our customers to understand their business practices and driving service delivery through business and technology initiatives. Her team monitors statistics such as customer wait times, metrics to identify repetitive issues, and tracks industry leaders and known performance indicators to measure our success and continually raise the service delivery bar for our judicial and legal clientele. At the end of the day, Wood understands that without client satisfaction and loyalty, FSX has not achieved its primary objective.
With more than 25 years of leadership and business success, Wood has a proven track record in mentoring staff, award-winning service recognition programs, and cultivating strong relationships with clients, peers, and staff. She strategically coordinated, planned, and managed enterprise-wide, complex conversions of the Core banking system in partnership with key vendors and stakeholders. She was known and respected for fostering numerous long-term relationships, implementing innovative online and mobile services to bank clients, responding to customer feedback, and following through on commitments.
Prior to joining FSX, Wood served as Vice President of E-Commerce for a 1.6-billion-dollar Credit Union in the DFW area. In 1994, she played an instrumental role in the creation of their first call center and later united multiple operational and processing teams to form the E-Commerce department.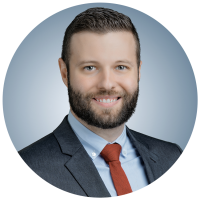 James Phillips Director of Business Systems
James Phillips is the Director of Business Systems for File & ServeXpress, where he is responsible for managing key stakeholder relationship and business operations.
Phillips has a rich history with FSX, having worked closely with the infrastructure team to direct the migration and consolidation of several distributed systems and networks into a single, Dallas-based data center. He leverages his authoritative expertise and detailed knowledge of FSX's systems, products, and business processes to provide leadership and innovation to drive the company forward.
Having begun his career with Google at the start of their interior panoramic imagery initiative, James has more than eight years of IT consulting experience and holds a Bachelor of Arts degree from the University of Texas in San Antonio.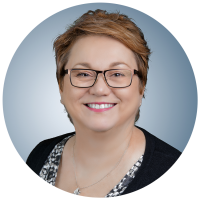 As the Controller for File & ServeXpress, Patty fulfills a vital function for our Finance & Accounting Department. Patty is responsible for the accounting operations of the company including cash management, production of periodic financial reports, maintenance of accounting records, and ensuring our controls and budgets are designed to mitigate risk, enhance the accuracy of the company's reported financial results, and ensure that reported results comply with generally accepted accounting principles.
In addition to her core responsibilities, Patty is also responsible for developing financial strategies, high-level financial reporting to the company's Board of Managers, regular budget consolidation and forecasting, improving efficiencies and reducing costs across the business operation, debt management and collections, working with company auditors, ensuring compliance with statutory law and financial regulations, and payroll processing.
Patty works closely with the company's management and CEO to share financial reports and analysis findings to support each departments goals and objectives including sales, marketing, account management, and business development; IT operations and development; human resources; and call center operations.
Through the collection, analysis and interpretation of various statistical and accounting information, Patty benchmarks operating results in terms of profitability and identifies trends impacting the effectiveness and financial well being of FSX's operations. In addition to financial management, Patty also acts as team leader, managing and monitoring the work product and duties of the accounting team, including accounts payable, accounts receivable and billing reconciliation.
Using her solid grasp of business finance theory and practice, developed over 35 years of experience across a broad spectrum of accounting environments, including global Fortune 500 companies, Patty's invaluable financial expertise and professional insight have enabled her to make impactful contributions to improve and streamline standard operational procedures and policies adopted throughout the company.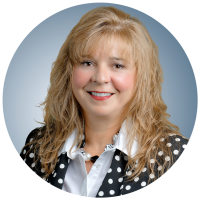 Tracie Taylor
Manager of Human Resources & Administrative Support
In her role as the Manager of Human Resources (HR) and Administrative Support for File & ServeXpress (FSX), Tracie is responsible for overseeing human resource relations and administrative support management for the company.
One of Tracie's key roles is to manage all aspects of HR workforce planning and employment, employee onboarding, benefits selection and coordination, 401(K) administration, policy development, employee relations, addressing staffing and employee needs as well as managing daily administrative needs of the office and executives. Tracie oversees human resources for the FSX business where she focuses on recruiting and retaining talented professionals and information technology experts to assist the growing demands of the market as the company expands services to law firms and courts nationally.
Tracie brings more than 11 years of HR and 29 years of business experience from Affiliated Computer Systems (ACS) and Xerox to FSX. ACS was a global provider of business process and information technology and fortune 500 company based in Dallas that was acquired by Xerox in 2010. From ACS, Tracie gained tremendous experience working with the company's Founder and executive officers in strategic planning decision making, employee leadership development, acquisition and diversification strategies, IPOs, implementing operational excellence programs which ultimately resulted in double-digit revenue growth for ACS for 17 consecutive years.
Tracie has worked for FSX more than four years. She brings a solid business administration and operations management background to FSX with a proven ability to collaborate with the executive team and increase employee and client satisfaction. She has the professionalism and experience necessary to set, ensure, and lead our employees to a high standard and expected level of excellence needed by our legal and judicial clients. She works every day to lead her teams to meet the company's strategic objectives. Tracie has a passion for people, which makes her an exceptional asset to the FSX team and clients.