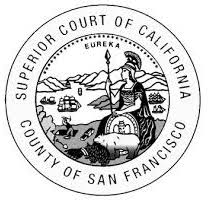 San Francisco Superior Court
Effective January 4, 2021, San Francisco Superior Court will add Family Law Dissolution cases to its list of mandatory eFiling and eService cases. At that time, it will also mandate electronic filing for original filings (Complaints and Petitions) in 21 General Civil case types, as well the Dissolution case type. This service will only be available through File & ServeXpress on January 4.
We will provide training and customer support for this electronic filing expansion project. On this page you can access printable training guides, video training services, or you can register for scheduled webinar training sessions.
File & ServeXpress has been providing electronic filing and service in San Francisco Superior Court cases since 1998.
frequently asked questions
Upcoming Training sessions
Effective January 4, 2021, case initiating filings will be mandatory in twenty-one General Civil case types and one Family Law case type. Additionally, electronic filing will be mandatory in Family Law Dissolution cases.
Learn more about initiating your new case and filing your Dissolution case on File & ServeXpress.
January 11, 2021  |  12:00PM PST
January 13, 2021  |  12:00PM PST